Hobe Sound Claims Adjuster
Dealing with property damage or loss is challenging. Not only do you have to make arrangements for remediation, repairs, and recovery, you must also work with your property insurance company to accurately assess the damages and file a claim for any covered loss. Of course, the obvious move is to reach out to your insurance company and utilize their provided claims adjuster to handle part of the process for you. However, the obvious move is not always the best move.
Working with a company insurance adjuster puts you at their mercy. This means that the insurance company is now solely responsible for determining the level of damage and loss, as well as the corresponding compensation. An insurance company adjuster is most interested in getting the best value for their organization, not necessarily in paying you your fair share.
Many insurance policyholders aren't even aware that there is another, better option available to them. A public Hobe Sound claims adjuster from Keys Claims Consultants, LLC can handle your claim investigations as your representative, instead of entirely relying on the insurance company to be thorough and fair.
We analyze and review your insurance policy, alert you to relevant clauses and important items, and ensure that you have all the information you need to make the best possible choices as you move through the insurance claim and property recovery process. We also have property damage and loss experts that can adequately assess all damage, ensuring every covered aspect is included with your claim. We file paperwork, assist with claim negotiation, and generally handle all of the tedious and intricate work associated with insurance claims and property damage so you can focus on rebuilding and recovery.
Call Keys Claims Consultants, LLC at (844) 979-3223 for your Free Consultation!
Types of Claims We Assist With
Keys Claims Consultants, LLC is a complete public Hobe Sound claims adjusting firm, providing comprehensive service to both residential and commercial clients. We specialize in large loss and multi-unit claims and have the staff and resources to effectively manage insurance claims of all sizes and for a variety of claim types.
Residential Property Claims
The most common type of property claim, residential damage claims can result from hurricane, hail or storm damage, fire or smoke damage, water leaks, or loss and damage related to break-ins. While residential claims are more straight forward than commercial claims, a homeowner can benefit from the assistance of a public claims adjuster as well. Our claims experts review your policy, analyze damages, and make sure you are getting your full, rightful compensation as outlined in your policy agreement.
Commercial Property Claims
Commercial property insurance claims often have more considerations than a residential claim. Not only is there the extent of the physical damage to consider, but also the loss of business income and impacts on your staff. You may need immediate storage solutions or long-term alternative commercial space while claims are being processed, and repairs are being made. As your public claims adjuster, we analyze your commercial insurance policies and advise you on how to best handle your claim. We make sure you are accurately tracking and filing all related expenses, that all damage is properly assessed, all business interruption loss is accurately documented, and that you are making the right decisions to realize all the benefits of your insurance coverage.
Large Loss, Complex, and Multi-Unit Claims
Sometimes you experience a total loss due to fire, storm, or collapse, or you may be in a situation where multiple properties were damaged, such as condominiums, timeshares, malls, or office complexes. Not only is the claims process for these types of properties complex, the policies themselves are often very different from standard insurance policies. We have extensive experience with handling a wide variety of complex and large loss insurance claims, as evidenced by our positive reviews from current and past clients. If you are facing a complex, potentially devastating loss, it is imperative that you enlist the services of a highly experienced, highly motivated public Hobe Sound, FL claims adjuster, like those at Keys Claims Consultants, LLC.
Fair & Rightful Claim Compensation
Our past clients can tell you that working directly with the insurance company is rarely easy and often unfair. Why are we able to get our clients up to 10x what their insurance companies originally offered them for their claims? It shouldn't be this way, but that doesn't change the fact that it is.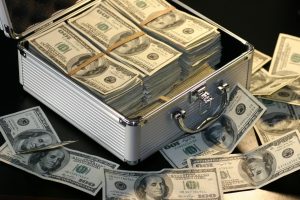 Working with a public Hobe Sound claims adjuster at Keys Claims Consultants, LLC ensures that you have a partner in the claims process that is not only experienced and dedicated, but motivated to represent your best interests- not that of the insurance companies. Our detail-oriented, skilled staff of claims professionals provide complete, comprehensive reviews of your policy documents, verifying coverage, limits, and what resources you can utilize to quickly and fairly settle your claim. Our damage assessors handle the physical assessment of loss, including where the damage occurred, any related damage, and what steps must be taken for remediation.
For example, you may have a damaged AC unit, which the insurance company says they will cover for replacement. However, when you go to get your new AC installed, you find that your ducting is outdated, so that will also need to be replaced. The insurance company may refuse to cover that expense if it was not noted as part of the initial analysis and listed as a covered related repair. These are the types of problems our policyholders often struggle with, and exactly the kind of problems that we help to avoid.
Our insight allows you to make smart decisions throughout the claim process, from hiring and scheduling repairs to finding appropriate, covered accommodations if you have been displaced as a result of the loss. Our assessments and evaluations are thorough and detailed, and we aren't afraid to stand up to the insurance companies to defend them and demand your rightful, fair, and complete compensation.
Let's Talk- Free Consultation
Studies show that policyholders who hired a public claims adjuster consistently received higher settlements than those who relied solely on the insurance company's adjuster. Keys Claims Consultants, LLC is your public Hobe Sound claims adjuster, ensuring you get accurate and rightful compensation for your residential, commercial, or large loss insurance claims. Don't settle for what the insurance companies are willing to give you- fight for what you deserve with the support of a dedicated claims adjuster.
Call Keys Claims Consultants, LLC at (844) 979-3223 for your Free Consultation!