Cocoa Beach Insurance Claims Adjuster
Dealing with the immediate and long-term impacts of a disaster can be devastating and stressful. Immediately after you have suffered damage to your property, whether it be due to break-in, fire, flood, or weather-related event, your first instinct is to report the issue to your insurance company to start the claim process. However, many business and homeowners make the mistake of assuming that the insurance company has the best interests of the claimant at heart, but this is unfortunately not always the case.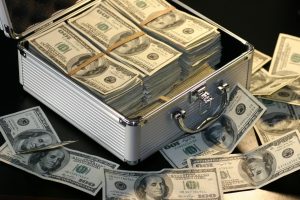 One of the steps in filing an insurance claim is to work with an insurance claims adjuster that works with your insurance company. This individual will come to your property, assess the damage, interview you and any other relevant party, and report their findings back to the insurance company who will then determine your payout based on that information.
Although the insurance companies do not make it clear, you have the option to utilize your own public insurance claims adjuster to assist with the process. This adjuster is working on your behalf, and is motivated to ensure you get accurate and fair compensation for your damages. Your claims adjuster will review all aspects of the damage to your property and the long-term impacts of those damages, the related expenses such as rental property, business interruption, and lost wages for employees, as well as thoroughly review all of your policy documents to ensure you are claiming all of the benefits and compensation your policy affords.
Working with a Cocoa Beach insurance claims adjuster from Keys Claims Consultants, LLC that is dedicated to helping you recover from the damages and loss can make sure that you not only receive full compensation for all relevant expenses, but that you receive those funds with less hassle from the insurance companies.
Call Keys Claims Consultants, LLC at (844) 979-3223 for your Free Consultation!
3 Types of Insurance Adjusters
Anyone who has dealt with an insurance claim in the past is familiar with an insurance claims adjuster that was sent to them by the insurance company. What many don't realize, however, is that not all insurance adjusters are created equal.
The adjuster assigned to you by the insurance company may be either a staff adjuster or an independent adjuster- both of these work directly for insurance companies to assist with claim processing. While many people believe that the adjuster is there to get a full picture of the damages to recommend appropriate compensation for repairs, they may also be on the lookout for ways to get out of paying you.
Insurance companies are historically known for offering reduced payouts or denying claims early in the process, requiring a claimant to jump through additional hoops to prove they are owed their rightful compensation. That is where a public insurance claims adjuster comes into play. A public adjuster is hired by you, not by the insurance company, and is motivated to protect your interests and get you the rightful, fair compensation you deserve.
Public Claims Adjuster
Public adjusters are independent contractors that solely represent a policyholder. Paid by a percentage of the claim amount, a public adjuster works to minimize the time you spend in facing the insurance carriers by negotiating an appropriate and fair claim payout. They evaluate your situation and organize and manage your insurance claim, all to your advantage.
It is best to hire a public adjuster before the insurance company can even send their representatives to do the investigation and the gathering of the necessary information, however, some clients have been able to get the assistance of a public claims adjuster to assist with denied claims.
Independent Claims Adjuster
This adjuster works for an independent company that can be hired by an insurance company for claim support. They are not allowed to adjust claims for the individual policyholder. They serve as a third-party detachment and offer greater fairness to the policyholder than a company adjuster. When a surge of claims is to be filed after a disaster occurs, an independent adjuster is often hired to handle overflow. An insurance company can hire them to enhance their manpower.
Company or Staff Claims Adjuster
Company adjusters—also referred to as staff adjusters—are employed by insurance companies full-time. They work on behalf of the insurance company to gather information about claims. They must come up with proposed repairs and the corresponding cost of each repair. Company adjusters also evaluate and assess the damages caused by a disaster. As employees of the insurance company, they can be motivated to protect the company, rather than the business or homeowner.
Dedicated, Motivated Claims Adjusters
Hiring a public adjuster that supports you for the entire process of an insurance claim will help you avoid mistakes, especially when dealing with a commercial property where a lot is at stake. You simply can't afford to leave it to the insurance companies to make a fair offer regarding your claim payout.
As your dedicated public Cocoa Beach insurance claims adjusters, Keys Claims Consultants, LLC is highly motivated to get the best results for you, not the insurance companies. We provide detailed analysis of your insurance policy to assist you in receiving the full value of your claims. We can help make sure you are utilizing the right companies for rentals and repairs and taking advantage of all of the benefits your policy provides you.
We are also thorough, detailed investigators. When analyzing property damage for an insurance claim, we not only consider the evident and obvious damage, but the underlying damages that are often overlooked. For example, if your roof is damaged during a storm, it is evident that shingles and roof structure may need to be repaired or replaced. However, you may also have moisture exposure to interior walls, ceilings, or insulation that may require additional remediation.
It is these types of details that not only help you receive an accurate payout, but also help you to fully restore your property to it's full prior condition and value. With the help of Keys Claims Consultants, LLC, you can be confident you are receiving complete compensation for your insurance claims.
Let's Talk- Free Consultations
Keys Claims Consultants, LLC is dedicated and motivated to assisting you in effectively handling your property damage insurance claims. Whether you are dealing with commercial insurance claims or homeowner claims, our Cocoa Beach insurance claims adjusters at Keys Claims Consultants, LLC are experienced and ready to provide comprehensive support.
Call Keys Claims Consultants, LLC at (844) 979-3223 for your Free Consultation!