Florida Large Loss Claims Adjuster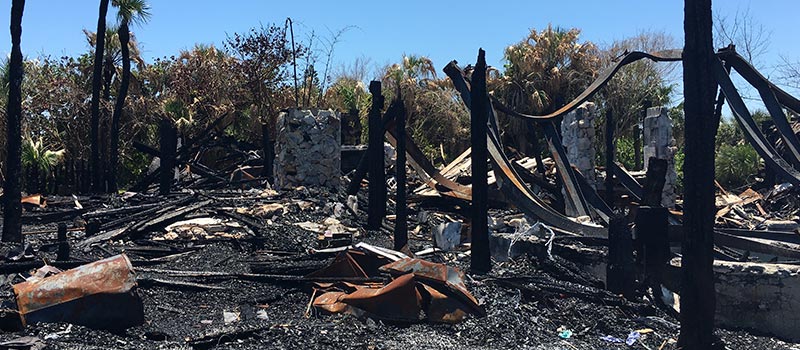 If you own a property that has a size as big as your dreams and the goals in life, you would probably do everything to save it when a particular catastrophic disturbance arises. Large loss claims are complex insurance situations. Complex claims entail collaborations of various professionals to help you manage the loss—the list includes a certified large loss adjuster.
Here at Keys Claims Consultants, LLC, your problems with the exact calculations of the loss in your property will be smoothly laid on. We can conduct a thorough investigation of all the affected areas and people. We'll make sure that everything will be put into account, given that large loss claims cover a wide range of items to address. With us, we guarantee that your insurance claims needs are entirely handled substantially.
Large loss claims can be any kind of insurance claim. The only difference is the amount at stake and the uniqueness of the situation. Rest assured that whatever claim you have, we are at your side throughout the process—from inception to settlement. The complexity of this kind of claim is already mastered by our large loss adjusters. We dedicate our time, effort, expertise, and guidance to the best of your claim satisfaction.
Whether you are a first-time large loss claim policyholder or not, an insurance company can take advantage of the quantity of the destruction. Knowing that the obvious damage is already considered large, there may be a few small assets that can be left neglected. Our job is to properly execute interpretation of the policy, appraise the cost of loss, and determine the appropriate way of damage repair.
Call Keys Claims Consultants, LLC at (844) 979-3223 for a free initial consultation with our Florida Large Loss Claims Adjuster now.
Why Hire a Large Loss Claims Adjuster?
You may feel that hiring another party in the claims process will cost you more. However, there are more benefits than risks that entail in seeking help from a large loss claims adjuster. Here are some reasons why hiring our adjusters is your best choice:
1. Policy Comprehension
Our large loss claims adjusters can decipher your insurance claims in a simpler manner. Since insurance policies are naturally complex documents, this is an essential factor to truly understand what you are fighting for, and that includes the limitations the policy states. We can help you to understand your options better, so you can file a proper claim under your insurance contract and eventually get an appropriate settlement. Our experience is sufficient to handle your claim that has a bigger scope.
2. Saves Time
We are capable of organizing and managing your claim on your behalf. You'll spend less time dealing with the claims process and allocate more of your time with other priorities in making your life normal again. We can assess and negotiate large loss claims for either flood, fire, wind and hurricane damages, or any other disaster that damaged your property.
Aside from losing the fear of not getting a justifiable settlement from the insurance carrier, you can also continue your daily life while gathering what you deserve. Additionally, hiring a large loss claims adjuster can speed up the entire process. Our expertise enables us to gather all the necessary paperwork faster than what it normally takes with only you and the company involved.
3. Your Rights as a Policyholder is Protected
Considering the nature of your claim, insurance companies can easily take advantage of the summed up amount of damage in your property. As a policyholder, your rights should be protected and exercised, and that is what we are here for. We will value your claims by making sure that your expectations from the insurance company will be justifiably achieved by the end of the process. Remember, having professional help in the field of large loss claims is like playing a game with the right cards—losing is not an option.
Florida's Toughest Large Loss Claims Adjusters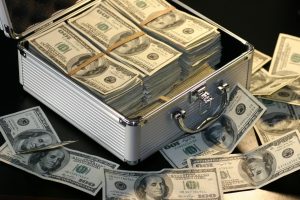 Keys Claims Consultants, LLC has been the home of the most reliable large loss claims adjusters serving in Florida. Through the years in the insurance claim arena, we have gathered the expertise, skills, and knowledge that will put your settlement yearnings to satisfaction. It has been with great pride to be working in the field while witnessing the success of the claims of our previous clients.
Rest assured that all our adjusters are licensed and experts in the assessment of damaged properties, filing claims and negotiating with insurance companies. We guarantee full-service commitment and connection to our clients. We are eager to earn your trust as an insurance claims partner and be your solutions provider with undisputed resiliency.
One Ring. One Answer.
Ring our phone now, and we'll provide you answers about your claims. No matter how large it may be, we are ready to face the issue rested upon our table. No matter how complicated, we'll find a way to untangle the complexities to a satisfactory settlement.
Call Keys Claims Consultants, LLC at (844) 979-3223 for a free consultation with our Florida Large Loss Claims Adjuster now.